Thieler Law Corp Announces Investigation of Eagle Bancorp Inc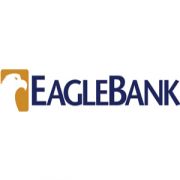 Thieler Law Corp, member of the Investor Attorney Network, is investigating whether certain officers and directors of Eagle Bancorp Inc (NASDAQ: EGBN) violated securities laws in connection with certain financial statements.
The investigation seeks to discover if possible claims on behalf of purchasers of the securities of Eagle Bancorp Inc (NASDAQ: EGBN) concerning whether a series of statements by Eagle Bancorp Inc regarding its business, its prospects and its operations were materially false and misleading at the time they were made.
On December 1, 2017, a report published by Aurelius Value claimed that Eagle Bancorp has been engaged in a pattern of conduct similar to conduct that preceded previous bank failures, including "large insider loans that finance the CEO's companies but haven't been disclosed," and "undisclosed financial entanglements between largest borrowers and the CEO." Furthermore, Aurelius Value accused insiders of treating Eagle Bancorp as their own "private piggy bank."
Following this news, NASDAQ: EGBN fell $16.20 per share or 24.5% to close at $49.95 per share on December 1, 2017.
Based in Bethesda, Maryland, and founded in 1997 Eagle Bancorp Inc operates as the bank holding company for EagleBank that provides commercial and consumer banking services primarily in the United States.
If you purchased shares of Eagle Bancorp Inc (NASDAQ: EGBN) on or before December 1, 2017, you should contact Thieler Law Corp at mail@thielerlaw.com or call +1 (619) 377 - 4324.
Thieler Law Corp
2534 State Street - Suite 406,
San Diego, CA 92101
by
email: mail@thielerlaw.com
or
telephone at +1 (619) 377 - 4324
or
visit our website http://www.thielerlaw.com/
or
Facsimile: +1 (619) 785 – 3185