Thieler Law Corp Announces Investigation of HSBC Holdings plc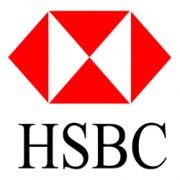 Thieler Law Corp, member of the Investor Attorney Network, is investigating whether certain officers and directors of HSBC Holdings plc (NYSE: HSBC) violated securities laws in connection with certain financial statements.
The investigation seeks to discover if possible claims on behalf of purchasers of the securities of HSBC Holdings plc (NYSE: HSBC) concerning whether a series of statements by HSBC Holdings plc regarding its business, its prospects and its operations were materially false and misleading at the time they were made.
On February 20, 2018, HSBC revealed full-year profit that fell below analyst expectations. HSBC's bad loan charges were increased to $1.77 billion for the year, due in part to debt related to Steinhoof International Holdings N.V., which announced significant account irregularities in December 2017 and is restructuring, and Carillion plc, which entered liquidation proceedings in January 2018.
Following this news, NYSE: HSBC fell sharply during intraday trading on February 20, 2018.
Based in London, the United Kingdom, and founded in 1865 HSBC Holdings plc provides banking and financial products and services.
If you purchased shares of HSBC Holdings plc (NYSE: HSBC) on or before February 20, 2018, you should contact Thieler Law Corp at mail@thielerlaw.com or call +1 (619) 377 - 4324.
Thieler Law Corp
2534 State Street - Suite 406,
San Diego, CA 92101
by
email: mail@thielerlaw.com
or
telephone at +1 (619) 377 - 4324
or
visit our website http://www.thielerlaw.com/
or
Facsimile: +1 (619) 785 – 3185