Thieler Law Corp Announces Investigation of Kraton Corporation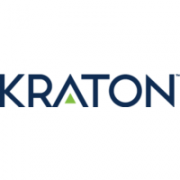 Thieler Law Corp, member of the Investor Attorney Network, is investigating whether certain officers and directors of Kraton Corporation (NYSE: KRA) violated securities laws in connection with certain financial statements.
The investigation seeks to discover if possible claims on behalf of purchasers of the securities of Kraton Corporation (NYSE: KRA) concerning whether a series of statements by Kraton Corporation regarding its business, its prospects and its operations were materially false and misleading at the time they were made.
On February 20, 2018, the Company revealed its Q4 and year end results for 2017, stating "certain customers notified" the company during the fourth quarter that "they were experiencing issues processing" the company's Cariflex material.
Following this news, NYSE: KRA dropped on February 21, 2018, causing investors harm.
Based in Houston, Texas, Kraton Corporation manufactures and sells styrenic block copolymers and other engineered polymers in the Americas, Europe, the Middle East, Africa, and the Asia Pacific.
If you purchased shares of Kraton Corporation (NYSE: KRA) on or before February 20, 2018, you should contact Thieler Law Corp at mail@thielerlaw.com or call +1 (619) 377 - 4324.
Thieler Law Corp
2534 State Street - Suite 406,
San Diego, CA 92101
by
email: mail@thielerlaw.com
or
telephone at +1 (619) 377 - 4324
or
visit our website http://www.thielerlaw.com/
or
Facsimile: +1 (619) 785 – 3185