Thieler Law Corp Announces Investigation of MetLife Inc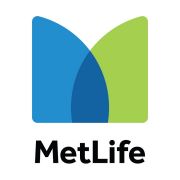 Thieler Law Corp, member of the Investor Attorney Network, is investigating whether certain officers and directors of MetLife Inc (NYSE: MET) violated securities laws in connection with certain financial statements.
The investigation seeks to discover if possible claims on behalf of purchasers of the securities of MetLife Inc (NYSE: MET) concerning whether a series of statements by MetLife Inc regarding its business, its prospects and its operations were materially false and misleading at the time they were made.
On January 29, 2018, the Company revealed it had postponed its earnings report and conference call related to its results for the fourth quarter and full year ended December 31, 2017. MetLife cited "material weakness" in its financial reporting. In addition, the Company advised investors it expects to increase reserves in total between $525 and $575 million on a pre-tax basis to cover certain annuity recipients "who have been unresponsive or missing over time."
Following this news, NYSE: MET fell from $54.40 to $49.73 on January 30, 2018.
Based in New York, New York, and founded in 1863 MetLife Inc provides life insurance, annuities, employee benefits, and asset management products in the United States, Japan, Latin America, Asia, Europe, and the Middle East.
If you purchased shares of MetLife Inc (NYSE: MET) on or before January 29, 2018, you should contact Thieler Law Corp at mail@thielerlaw.com or call +1 (619) 377 - 4324.
Thieler Law Corp
2534 State Street - Suite 406,
San Diego, CA 92101
by
email: mail@thielerlaw.com
or
telephone at +1 (619) 377 - 4324
or
visit our website http://www.thielerlaw.com/
or
Facsimile: +1 (619) 785 – 3185