Thieler Law Corp Announces Investigation of Naspers Limited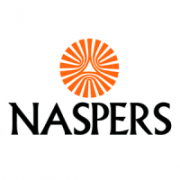 Thieler Law Corp, member of the Investor Attorney Network, is investigating whether certain officers and directors of Naspers Limited (OTC: NPSNY) violated securities laws in connection with certain financial statements.
The investigation seeks to discover if possible claims on behalf of purchasers of the securities of Naspers Limited (OTC: NPSNY) concerning whether a series of statements by Naspers Limited regarding its business, its prospects and its operations were materially false and misleading at the time they were made.
On December 1, 2017, Naspers Limited revealed that its television unit MultiChoice had started an investigation into whether improper payments were made to ANN7, a South African news channel owned by the politically-connected Gupta family. According to the media, MultiChoice substantially increased its annual payment to ANN7 from 50 million rand to 141 million rand, $10 million over the past two years.
Following this news, Naspers' American Depositary Receipt price fell $3.05, or 5.58%, to close at $51.60 on December 1, 2017.
Based in Cape Town, South Africa, and founded in 1915 Naspers Limited provides Internet and ecommerce, video-entertainment, and print media services worldwide.
If you purchased shares of Naspers Limited (OTC: NPSNY) on or before December 1, 2017, you should contact Thieler Law Corp at mail@thielerlaw.com or call +1 (619) 377 - 4324.
Thieler Law Corp
2534 State Street - Suite 406,
San Diego, CA 92101
by
email: mail@thielerlaw.com
or
telephone at +1 (619) 377 - 4324
or
visit our website http://www.thielerlaw.com/
or
Facsimile: +1 (619) 785 – 3185